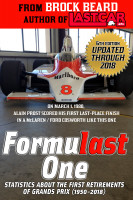 Formulast One: Statistics About the First Retirements of Grands Prix (1950-2018)
by

Brock Beard
When a Formula One driver is the first to retire, does it leave a statistic? Yes it does! From Brock Beard, the writer behind LASTCAR.info, comes a brand-new book of overlooked Grand Prix statistics. Included are complete rankings by driver, country, chassis, and engine, as well as an annotated race-by-race list of every Formula One last-place finisher from 1950 through 2018!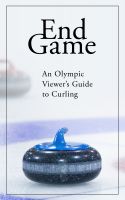 End Game: An Olympic Viewer's Guide to Curling
by

Kevin Palmer
The essential guide for watching curling. From the basics and a brief history lesson to detailed explanation of strategy so you can watch from home as the ultimate couch skip. Includes diagrams, charts and over 30 analyzed situations to make you more prepared than the players on the ice. All lightly coated with the same humour found in the author's award winning articles for The Curling News.