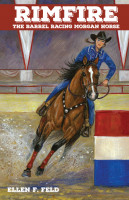 Rimfire: The Barrel Racing Horse
by

Ellen F. Feld
Book six in the Morgan Horse series. Enter the high-stakes, action-packed world of barrel racing along with Heather and the new horse Rimfire. Also meet Rocket, a half-starved horse who is rescued by Heather and her friends.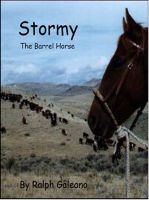 Stormy The Barrel Horse
by

Ralph Galeano
Book Description The challenge of the rodeo arena drives Ann Olsen in her quest for a barrel racing championship. Struggling to compete against powerful contenders in a fast paced event, Ann faces insurmountable obstacles as she desperately rides for her future. A Valiant woman, courageous horses, cunning horse thieves and a handsome bronc rider intertwine in this epic novel of horses.