Sub-categories:
All sub-categories >>
Canada | USA | << Top sub-categories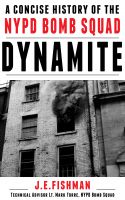 Dynamite: A Concise History of the NYPD Bomb Squad
Includes excerpt of Bomb Squad NYC Incident 1! A short but comprehensive history of the oldest, busiest and most sophisticated bomb squad in the world. For over 100 years, NYPD bomb techs have combated bomb-related violence while risking (and sometimes losing) their own lives. DYNAMITE tells the colorful, informative, sometimes macabre, and always heroic story of this elite group.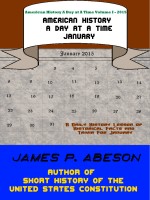 American History A Day at A Time - January
Have fun and learn history by reading a daily lesson in American history each day. The history series, American History a Day at a Time seeks to make the vast accumulation of historical knowledge less intimidating. It does this by reducing it to a history lesson a day. By reading and contemplating one event a day, we have the time to try to understand those events that unfolded on those long ago