Sub-categories:
All sub-categories >>
Canada | USA | << Top sub-categories
Hanged Twice No Joke
This book is about Canadian and British Commonwealth history and administration of justice. There were at least two cases in which the defendants were hanged twice, Bennie Swim(m) having killed two people, and Henry Baldwin and James Lennan, having been convicted of murdering Clayton Tilton. These will be presented amongst others.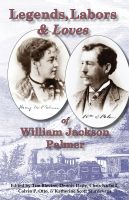 Legends, Labors & Loves: William Jackson Palmer, 1836—1909
Legends, Labors & Loves reveals a remarkable and modest man and opens every reader's eyes to a new view of Colorado Springs' founder William Jackson Palmer. There is no scandal, nor is there deception. Not only will you find integrity, leadership and compassion in this book, but you will witness Palmer's tenacious conviction, strength, and shrewdness—just how one imagines a true "founding father."