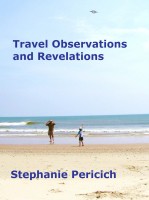 Travel Observations and Revelations
Do you always end up sitting next to passengers with colds or flu on crowded flights? Do you amaze even yourself with your inane utterances on long road trips? Do you smile smugly as you recall a travel deal that you scored ten years ago? If you answered "yes" to one or more of these questions, you will be able to relate to this compilation of travel anecdotes intended to both amuse and inspire.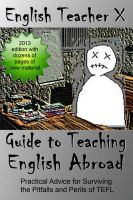 English Teacher X Guide To Teaching English Abroad
(5.00 from 1 review)
English Teacher X has finally collected his essays into book format. This brutally frank, frequently profane, occasionally profound but always insightful look at English teaching abroad in the 21st century is a perfect guide for beginners and those thinking of entering the profession. This 2013 edition includes dozens of pages of new material, including interviews with real teachers of EFL.