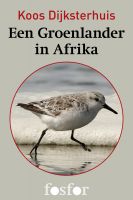 Een Groenlander in Afrika
by

Koos Dijksterhuis
Ze dribbelen langs het strand op zes tenen: drie aan elke voet. Als je op het strand wandelt, lopen ze voor je uit, tot ze ineens terugsnorren. Drieteenstrandlopers zijn gezelligheidsdieren. 's Winters hollen ze over de stranden van Schotland tot Zuid-Afrika. Maar waarom vliegen ze eigenlijk naar Afrika als ze ook in Nederland kunnen overwinteren? En waarom broeden ze helemaal bij de Noordpool?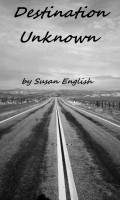 Destination Unknown
by

Susan English
(5.00 from 1 review)
What does it take to see the world? Money? A good travel agent? Extended vacation time? Or just maybe all it takes is $700, a bicycle, and an indomitable spirit.
Related Categories