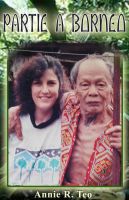 Partie à Bornéo
by

Annie R.Teo
1981 - Annie R.Teo passerait bien le restant de sa vie en Provence ; puis elle rencontre Swee Ann, marin de la lointaine Malaisie qu'elle épouse et suit au tour du monde jusqu'à ce qu'ils s'installent à Bornéo où commence la vie d'expat et ses embuches.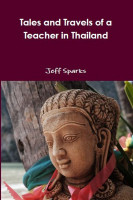 Tales and Travels of a Teacher in Thailand
by

Jeff Sparks
(5.00 from 1 review)
Disillusioned with the tedium of life in cold UK, Jeff Sparks is drawn to Thailand's tropical climate and the people's joi de vivre. For over two decades he and fellow ex-pats work together as English teachers, building new lives in the Land of Smiles to varying degrees of success. Humour and surprise accompany the teachers throughout their adventures, both in the classroom and upcountry.
Related Categories