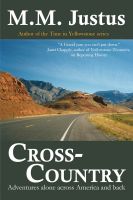 Cross-Country: Adventures Alone Across America and Back
by

M. M. Justus
(4.50 from 2 reviews)
After many summers in the back seat, four months before 1/1/2000, M.M. Justus followed several literary heroes and drove alone across America for 3 months. She went from the Little Town on the Prairie to Scotty's Castle, and from the Twin Towers to an 'alien' landing site in Wyoming. After over 14,000 miles and one life-changing event, she arrived back home, only to discover home changed, too.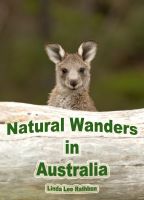 Natural Wanders in Australia
by

Linda Lee Rathbun
A nature-loving travel writer and her photographer/husband run away from their home in Florida to spend a year wandering in Australia. Wander with them as they travel to the more remote areas of the Land Down Under discovering its many natural wonders.
Related Categories