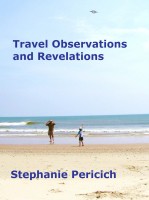 Travel Observations and Revelations
by

Stephanie Pericich
Do you always end up sitting next to passengers with colds or flu on crowded flights? Do you amaze even yourself with your inane utterances on long road trips? Do you smile smugly as you recall a travel deal that you scored ten years ago? If you answered "yes" to one or more of these questions, you will be able to relate to this compilation of travel anecdotes intended to amuse and inspire.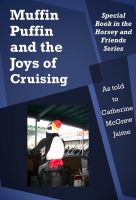 Muffin Puffin and the Joys of Cruising
by

Catherine McGrew Jaime
(5.00 from 1 review)
Have you thought about cruising, but wonder how you could afford it? Have you dreamed of seeing far off places, but don't know where to begin? Do you wonder if you would get bored seeing all that water? Muffin Puffin is the veteran of three cruises - one each with Princess, Carnival, and Royal Caribbean. She shares what she has discovered along the way to what she considers the ideal vacation.