Sub-categories:
Post-Confederation (1867–) | General | Pre-Confederation (to 1867)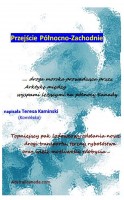 Przejście Północno-Zachodnie
by

Teresa Kaminski
Może już teraz należy pomyśleć o przyszłym założeniu swojej firmy na kole podbiegunowym... Sławne Przejście Północno-Zachodnie ponownie zajmuje naszą uwagę, jako że może ono stać się niezwykle ważną trasą handlową dla wielu krajów. Przez wieki ludzie szukali krótszej drogi z Europy do Azji. Wielu odważnych podróżników, niezliczone ilości wraków statków i mnóstwo ofiar ludzkich, doprowadziły w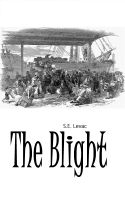 The Blight
by

S.E. Levac
The Blight is a poem commemorating the irish potato famine that occurred between 1845-1852 where entire families emigrated to Canada and the U.S. The entire country is said to have decreased in population by 20% due to the fleeing families and starvation. With a staggering total death count estimated at 1 million.