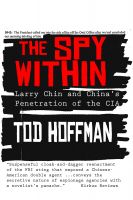 The Spy Within: Larry Chin and China's Penetration of the CIA
Written with a novelist's panache, this is the true story of the Chinese spy who penetrated the CIA, and for 30 years revealed America's intelligence secrets to his masters in Beijing. Larry Chin, the CIA's top Chinese linguist, was China's top spy. "A successful cloak-and-dagger reenactment of the FBI sting that exposed a Chinese-American double agent in 1985, " said Kirkus.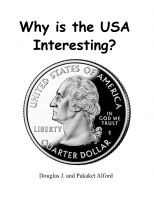 Why is the USA Interesting? The 50 State Quarters
What is interesting about the USA? It is a land of freedom and independence and the idea of the American Dream. It is fifty separate states all united into one country. This book shows what is important to the different states and how it adds character to the whole country. Freedom's ring has over fifty distinct tones. Long live liberty.