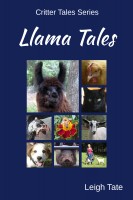 Llama Tales
by

Leigh Tate
Critter Tales Series is the electronic version of Critter Tales: What my homestead critters have taught me about themselves, their world, and how to be a part of it. Volume 4, Llama Tales, tells the author's experiences with llama personality, the do-not-touch rule, taming, training, bonding with outher animals, and failure to thrive syndrome.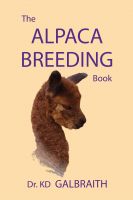 The Alpaca Breeding Book
by

Dr KD Galbraith
Alpaca Reproduction and Behavior The Alpaca Breeding Book is an essential tool for the new alpaca breeder. Have success raising alpacas and learn how to get alpacas pregnant easily with proven techniques. Find out why alpacas breed differently than other livestock and why their behavior plays an important role in breeding successfully.