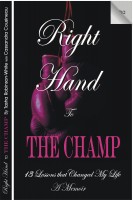 Right Hand to the Champ:13 Lessons that Changed My Life
Right Hand to the Champ is the highly anticipated memoir chronicling twelve years Tasha Robinson-White spent working for the iconic boxing champ Floyd Mayweather Jr. As she became the CEO of Mayweather Music and the President of the Floyd Mayweather Jr. Foundation, her life and career were forever changed by the complicated working environment she was a part of.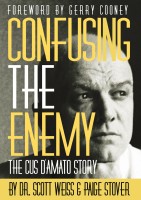 Confusing the Enemy
This biographical novel explores the enigmatic life of Cus D'Amato with all the accuracy possible, given the fact that everybody you talk to has a different version of the facts and a different spin on the truth. Many people loved and respected Cus. Others thought he was crazy. To this day, hundreds of boxing fans think he is one of the greatest trainer/managers who ever lived.