Sub-categories:
Badminton | Tennis (lawn tennis) | Rackets | General | All sub-categories >>
Badminton | Court tennis (real tennis) | General | Rackets | Racquetball | Soft tennis | Squash | Squash tennis | Tennis (lawn tennis) | << Top sub-categories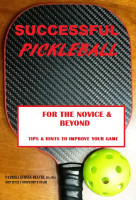 Successful Pickleball
by

Tricia Price
Pickleball players have lightening-speed reflexes, soft assured hands, and strategic minds which are all the qualities that attracted me to the sport. It is the fastest growing sport in Canada and the USA which is also catching on in more countries at an shocking rate.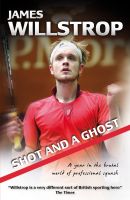 Shot and a Ghost: a year in the brutal world of professional squash
by

James Willstrop
Funny, sad and uplifting, Shot and a Ghost lifts the lid on a year in the life of James Willstrop, one of the world's top squash players. As critical of himself as of others, he talks openly about his relationship with father and coach, Malcolm; the devastating death of his mother, Lesley; and his fierce and often acrimonious rivalry with fellow Yorkshireman Nick Matthew. A must for sports fans.