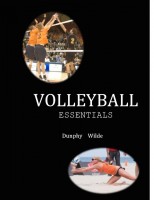 Volleyball Essentials
This is the ultimate book for learning volleyball and increasing your skills as a volleyball player. Dr. Marv Dunphy is and NCAA championship coach as well as the gold-medal winning Olympic coach. Rod Wilds was the national teams setter, and as a coach has won an NCAA championship. He has also been a highly successful national team coach.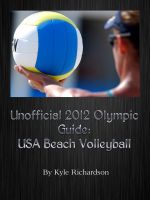 Unofficial 2012 Olympic Guides: USA Beach Volleyball
This is your complete guide to Beach Volleyball at the London Summer Olympics. Learn about beach volleyball, who is on the American Olympic team and who to expect on the podium. This guide is your complete insider look at Beach Volleyball in the 2012 London Olympics. Includes tips on how to become an Olympian!