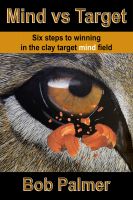 Mind vs Target: Six steps to winning in the clay target mind field
by

Bob Palmer
(5.00 from 1 review)
Bob Palmer's highly acclaimed SportExcel system is a revolutionary way to win, and it is changing the way clay-target shooters approach their game in North America and around the globe. No matter if you're a world-class shooter, a coach, a weekend enthusiast, a beginner or a parent, this book is your handbook to using your very powerful Zone to learn how to win.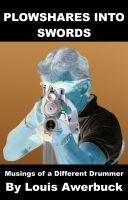 Plowshares Into Swords: Musings of a Different Drummer
by

Louis Awerbuck
(5.00 from 1 review)
This book is a compilation of articles written by the author under the column entitled "Tactics and Training" for S.W.A.T. Magazine from June 2004 through May 2013. The book is not and makes no claim to be, any form of instructional manual. It consists of articles which contain the author's personal opinions on issues as he feels they relate to current tactics, strategy and firearms training.
Related Categories