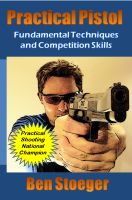 Practical Pistol
by

Ben Stoeger
This is a straightforward, no-nonsense instructional book on pistol shooting; specifically competition practical pistol-shooting. Its take-no prisoners style holds nothing back, and eliminates any guess-work related to which techniques work and which ones are outdated.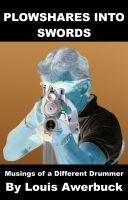 Plowshares Into Swords: Musings of a Different Drummer
by

Louis Awerbuck
(5.00 from 1 review)
This book is a compilation of articles written by the author under the column entitled "Tactics and Training" for S.W.A.T. Magazine from June 2004 through May 2013. The book is not and makes no claim to be, any form of instructional manual. It consists of articles which contain the author's personal opinions on issues as he feels they relate to current tactics, strategy and firearms training.
Related Categories