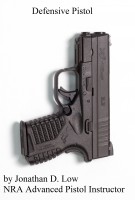 Defensive Pistol
by

Jonathan D. Low
A companion to my NRA Defensive Pistol course. This book covers the modern techinque of the pistol and tactics for self-defense.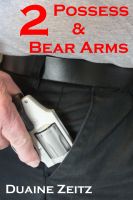 2 Possess & Bear Arms
by

Duaine Zeitz
Written by a prominent and respected firearms instructor. Learn about weapon selection, safe handling, storage, transporting, practice and the responsibilities of carrying a self-protection weapon. A must read for anyone preparing to obtain a concealed carry permit. Contains information applicable to all states, with specific information for the state of Missouri.
Related Categories