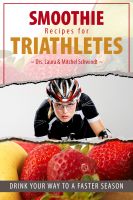 Smoothie Recipes for Triathletes - Drink Your Way to a Faster Season
by

Mitchel Schwindt
Looking for an edge? Proper nutrition is key to fueling your body for optimal training, racing and recovery. This book is packed full of recipes based on science and experience. The authors are both doctors and have been racing for over a decade. Step inside this book and learn the secrets of nutrition for triathletes and endurance sports success.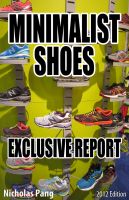 Minimalist Shoes: Exclusive Report
by

Nicholas Pang
2012 is certainly heating up to be another banner year for minimalist running shoes. For the past two years, I've been on a journey to search for the perfect minimal shoe for myself. Fortunately, I've been able to wear-test almost every pair of barefoot-style running shoe on the planet.