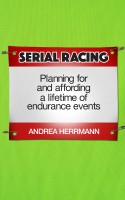 Serial Racing: Planning For And Affording A Lifetime Of Endurance Events
by

Andrea Herrmann
This book is the personal experiences and lessons learned on how to plan and afford dozens of endurance events and road races from an athlete who has completed 52 half marathons in 365 days- twice. The book covers topics such as saving on race registration fees, clothing and gear; earning rewards point for free flights; finding and selecting the best races, and much more.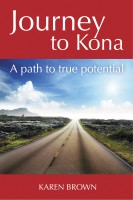 Journey to Kona, A path to true potential
by

Karen Brown
Karen Brown's story serves as an allegory for realizing dreams of any kind. She fulfilled her True – her Divine – Potential by competing in the most difficult triathlon in the world: the Ironman World Championship in Kona, Hawaii. Reading Karen's story will show you how to deal realistically with the physical, emotional, and mental preparation all types of goals demand.
Related Categories