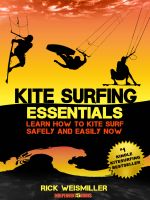 Kitesurfing Essentials - Learn How to Kite Surf Safely and Easily NOW!
by

Rick Weismiller
No.1 Kindle Kitesurfing Bestseller now available in other eBook stores! Kitesurfing is one of the fastest growing and most exciting sports in the world, and there's no better way to start than this book! It has all the stuff you need to know – all about the gear, wind and water knowledge, and lots of beginner's tips from KiteSurfing World Champions such as Kari Schibevaag and Youri Zoon!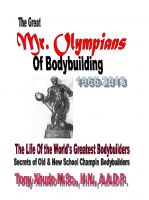 The Great Mr. Olympians of Bodybuilding 1965-2013
by

Tony Xhudo M.S., H.N.
This book pays tribute to the great men of bodybuilding that have dedicated their life to becoming some of the greatest physical specimens of muscle the world has ever seen. Earning the prestigious title of Mr. Olympia, an international bodybuilding event stating that you are the best built physical human being on the face of the earth.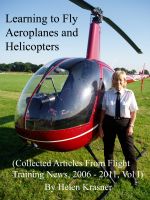 Learning to Fly Aeroplanes and Helicopters
by

Helen Krasner
A collection of articles from flying instructor Helen Krasner's popular column in the publication "Flight Training News". Written at various times over the period 2006 - 2011, the articles in this book are aimed at those who are interested in learning to fly light aircraft, either fixed-wing or rotary, and those who are currently undertaking the Private Pilot's Licence course.