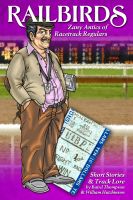 Railbirds
by

William Hutchinson
Have a trip back in time to the racetracks and greyhound tracks of the past and enjoy the zany true stories of the characters that spent their time seeking the next winner. The stories are happy and sad and always with a twist. Learn a bit about how the entertainment side of the business also and those special folks who make that happen. Sit back and be a railbird too.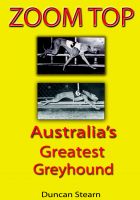 Zoom Top: Australia's Greatest Greyhound
by

Duncan Stearn
At the end of 1968 the muscular Zoom Top was already regarded by many as one of greatest racing greyhounds Australia had ever seen. By the time recurring injury forced her into retirement in early 1970, Zoom Top had swept all before her in a series of thrilling victories, downing some of the best racers in the country over a variety of distances.