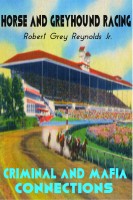 Horse and Greyhound Racing Criminal and Mafia Connections
by

Robert Grey Reynolds, Jr
Emprise Corp., a Buffalo concessionaire, was a dangerously powerful influence in U.S. sports. Its criminal acts were perpetuated by ties to organized crime. My ebook looks at the crimes committed by Emprise and mobsters in the horse and dog racing industries. It questions how this criminal empire went almost completely unchecked. I name names, race tracks and specific loans made by Emprise Corp.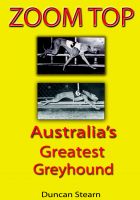 Zoom Top: Australia's Greatest Greyhound
by

Duncan Stearn
At the end of 1968 the muscular Zoom Top was already regarded by many as one of greatest racing greyhounds Australia had ever seen. By the time recurring injury forced her into retirement in early 1970, Zoom Top had swept all before her in a series of thrilling victories, downing some of the best racers in the country over a variety of distances.