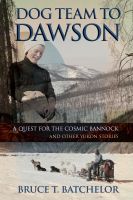 Dog Team to Dawson: A Quest for the Cosmic Bannock and Other Yukon Stories
"Dog Team to Dawson" is a nostalgic collection of four true Yukon stories written by bestselling author Bruce Batchelor. The title story is the account of two young people travelling by dog team, tackling a long-abandoned Gold Rush era route. This book is the prequel to "Nine Dog Winter", providing readers of that classic account with earlier adventures into the heart and soul of Canada's North.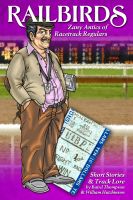 Railbirds
Have a trip back in time to the racetracks and greyhound tracks of the past and enjoy the zany true stories of the characters that spent their time seeking the next winner. The stories are happy and sad and always with a twist. Learn a bit about how the entertainment side of the business also and those special folks who make that happen. Sit back and be a railbird too.