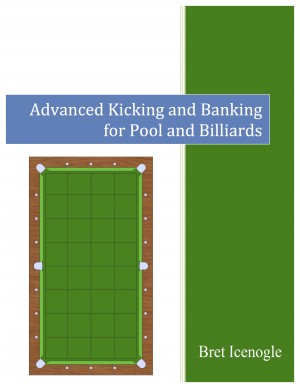 Advanced Kicking and Banking for Pool and Billiards
by

Bret Icenogle
Are you a seasoned pool player that has difficulty with kicking and banking? Build your confidence in kicking and banking by learning the similar triangle aiming system through the step by step illustrated examples in this book. Learn aiming tips and tricks to solve any kicking or banking dilemma, no matter how many rails. Reach your highest playing potential.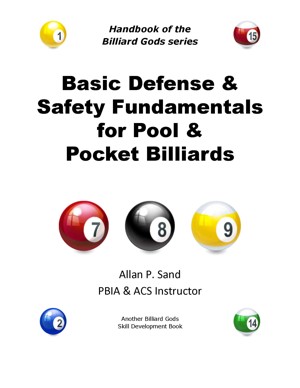 Basic Defense & Safety Fundamentals for Pool & Pocket Billiards
by

Allan P. Sand
If you have never been introduced to the idea of using defense to win pool games, this 60 page book is exactly what you need. It covers basic safeties and how to use them to beat better players. Included are simple exercises to quickly learn cue ball speed control, plus cue ball & object ball position control.