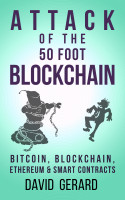 Attack of the 50 Foot Blockchain: Bitcoin, Blockchain, Ethereum & Smart Contracts
by

David Gerard
(4.50 from 2 reviews)
The origins and history of Bitcoin to the present day, the other cryptocurrencies it spawned including Ethereum, the ICO craze and the 2017 crypto bubble, and the attempts to apply blockchains and smart contracts to business. Plus a case study on blockchains in the music industry. Bitcoin and blockchains are not a technology story, but a psychology story.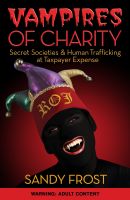 The Mafia and Wall Street Carmine Lombardozzi and the Securities Business
by

Robert Grey Reynolds, Jr
John and Carmine Lombardozzi were central figures in the corruption of the securities market on Wall Street in the late 1950s and early 1960s. With associates throughout the United States the Mafia fraud was far reaching. New York Attorney General Louis Lefkowitz began an investigation of this scandal in 1959. My e-book profiles the principal criminal figures and those who brought them to justice.
Related Categories