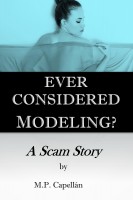 Ever Considered Modeling? A Scam Story
by

M.P. Capellan
(5.00 from 1 review)
Convinced by the praise she received from family and strangers, a young woman decides to attend model castings to test her luck. One of them leads to what she believes could be her big break, but what she encounters instead is a fraudulent scheme. This a story of deception, crushed dreams, shameless crooks -- and a lesson to be learned.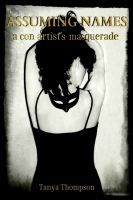 Assuming Names
by

Tanya Thompson
(4.67 from 3 reviews)
Assuming Names is the true story of a young con artist. It's the tale of a runaway that assumed the title of Countess and then went on to fool the FBI, DEA, and Interpol—as well as a number of other celebrities and institutions—with an elaborate tale of world intrigue.