Special Deals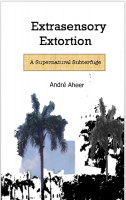 Extrasensory Extortion: A Supernatural Subterfuge
by

André Aheer
This is a story of an extraordinary deception from the extrasensory perception of the clairvoyant. An illusionary journey beginning from the third eye to the sixth sense and dragged through the legal medium of the accountant's expertise, for an intriguing culmination into fraud and deception. Find out how the enigmatic and the pragmatic combine to commit legal fraud.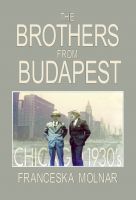 The Brothers From Budapest
by

Franceska Molnar
After immigrating to America, two tough Hungarian-born brothers decide to commit the perfect crime. After initial success as robbers, they become counterfeiters and pass U.S. currency on the mean streets of chicago. When the law catches up with them, one brother is sent to jail while the other outsmarts bail bondsmen and escapes. An awe-inspiring international manhunt begins.
Related Categories