Sub-categories:
Bahamas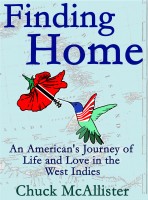 Finding Home: An American's Journey of Life and Love in the West Indies
by

Chuck McAllister
(5.00 from 1 review)
At the age of nineteen, biology student Chuck McAllister left behind his comfortable but uninspiring suburban life to seek adventure, clarity, and some kind of meaningful existence on the Caribbean island of Trinidad. There he met Suvali—clever, bright-eyed, and raven-haired—and his life changed forever. This is the story of McAllister's eleven years of living, loving, and a little bit of science,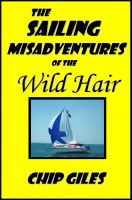 Sailing Misadventures of the Wild Hair
by

Chip Giles
This is a compendium of four sailing stories that document the intrepid misadventures of the Wild Hair in and around the Florida Keys and the Bahamas. The MacGregor twenty five foot sailboat provides a vehicle for the Giles to "enjoy" sailing and all the challenges that go with it. Whether you are a sailor or not, you will get a laugh out of the short stories.