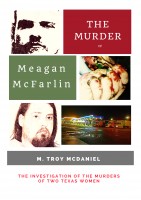 The Murder of Meagan McFarlin
by

M. Troy McDaniel
(5.00 from 2 reviews)
When the detective from Louisiana called Denise McFarlin, she knew it wasn't good. She had not heard from her daughter Meagan in a month. The body of a white female had been found beside Highway 80 in Greenwood, Louisiana. She had been beaten and stabbed to death. The woman matched Meagan's description, and worse, she was wearing Meagan's high school class ring, but just one day later...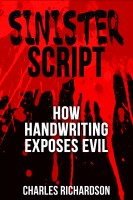 Sinister Script - How Handwriting Exposes Evil
by

Charles Richardson
Look twice the next time you look at a sample of handwriting. Your glance could save your life! At the very least your new found knowledge of handwriting analysis can help you avoid an unpleasant experience. Sinister Script will point out things to look for in the handwriting of devious people, from serial killers to con artists.
Related Categories