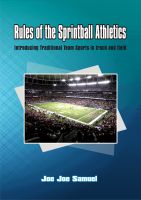 Rules of the Sprintball Athletics
The sprintball is a field sports with lanes and circles. It involves a five man team athletes whose aim is to hit focus at the base of a throw court 505. The teams athletes must possess skills in running long and short distances and reserve energy to throw long balls of more than 50meters at great speed and precision. These rules are guide into professional sprintball sports.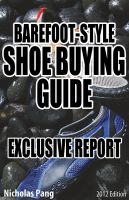 Barefoot-style Shoe Buying Guide: Exclusive Report
(3.00 from 1 review)
Choosing Your Pair Of Minimalist Running Shoes 2012 Edition In this report, I will share with you the best shoes from each of the barefoot-style shoe category (see below). By narrowing it down to the best shoes I have wear-tested, I hope to save you time, money, and potential injuries from wearing bad shoes. The rest is up to you!