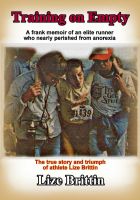 Training on Empty
by

Lize Brittin
(5.00 from 1 review)
An engaging and honest autobiography of a former elite runner who nearly perished from anorexia, one that also explores the biopsychosocial and sociological aspects of this pervasive, malignant, but ultimately surmountable disease. Brittin's comprehensive account of her tribulations combined with her background in psychology makes this a unique must-read for athletes & health professionals alike.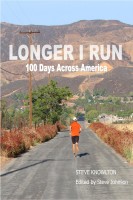 Longer I Run - 100 Days Across America
by

Steve Johnson
(1.00 from 1 review)
The physical fortitude to run 40 miles is in itself a laudatory feat. Repeating that performance 100 consecutive times, from one coast of the country to the other, is a spectacle. Doing it all as a recovering alcoholic fighting a debilitating intestinal disease would be impossible without one vital component—courage. Follow Steve Knowlton on a 3,717-mile run to redemption.
Related Categories