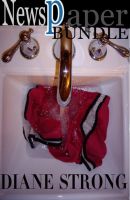 Newspaper Bundle
by

Diane Strong
(4.00 from 1 review)
This is a series of columns written for the Georgetown News Graphic in 2011-2012. The author writes about her experiences while running and biking in the remote area of Scott County in Kentucky. The situations are always comical and often unbelievable.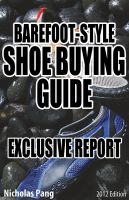 Barefoot-style Shoe Buying Guide: Exclusive Report
by

Nicholas Pang
(3.00 from 1 review)
Choosing Your Pair Of Minimalist Running Shoes 2012 Edition In this report, I will share with you the best shoes from each of the barefoot-style shoe category (see below). By narrowing it down to the best shoes I have wear-tested, I hope to save you time, money, and potential injuries from wearing bad shoes. The rest is up to you!
Related Categories