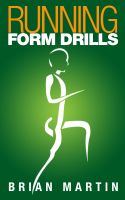 Running Form Drills
by

Brian Martin
Running Form Drills continues Brian Martin's examination of good running technique. This book explains how to practice running form drills and gives unique insights into how each drill can help you recognize and learn good running form. Put simply you can use Running Form Drills to help you learn how to run. Free online video resources complete a handy toolkit for any runner. Approx 12,000 words.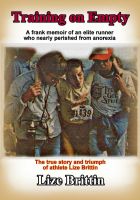 Training on Empty
by

Lize Brittin
(5.00 from 1 review)
An engaging and honest autobiography of a former elite runner who nearly perished from anorexia, one that also explores the biopsychosocial and sociological aspects of this pervasive, malignant, but ultimately surmountable disease. Brittin's comprehensive account of her tribulations combined with her background in psychology makes this a unique must-read for athletes & health professionals alike.
Related Categories