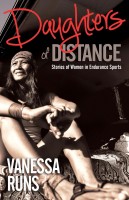 Daughters of Distance
by

Vanessa Runs
What does it mean to be a female in endurance sport? Hundreds of women open up about their realities as athletes, wives, girlfriends and mothers. From the intimacy of the bedroom to the community of competition, some of these stories will encourage and uplift. Others will surprise and infuriate. Welcome to the beautiful and complicated world of strong women.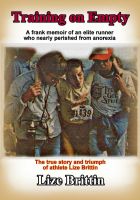 Training on Empty
by

Lize Brittin
(5.00 from 1 review)
An engaging and honest autobiography of a former elite runner who nearly perished from anorexia, one that also explores the biopsychosocial and sociological aspects of this pervasive, malignant, but ultimately surmountable disease. Brittin's comprehensive account of her tribulations combined with her background in psychology makes this a unique must-read for athletes & health professionals alike.
Related Categories