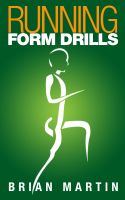 Running Form Drills
by

Brian Martin
Running Form Drills continues Brian Martin's examination of good running technique. This book explains how to practice running form drills and gives unique insights into how each drill can help you recognize and learn good running form. Put simply you can use Running Form Drills to help you learn how to run. Free online video resources complete a handy toolkit for any runner. Approx 12,000 words.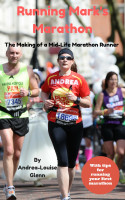 Running Mark's Marathon - The Making of a Mid-Life Marathon Runner
by

Andrea-Louise Glenn
(5.00 from 4 reviews)
Are you a runner but don't think you have what it takes to complete a marathon? Do you think you are too old, too busy, too unfit or too slow to ever run the legendary 26.2 miles? Think again. Follow the journey from conception to finish line as busy mum of four Andrea Glenn recounts her training for London marathon 2013 run in memory of her brother Mark. With tips for first time marathon runners.
Related Categories