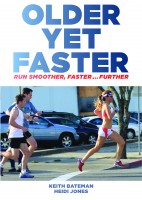 Older Yet Faster: Optimum Running Technique For Speed And Injury Prevention
by

Keith Bateman

&

Heidi Jones
Based on Keith's highly successful technique-change sessions, this book deals with a runner's number one enemy, over-striding. It shows what it is, what damage it causes, and how to fix it so you can run smoother, faster, and further. Backed up with strengthening exercises by podiatrist Heidi Jones, and tips to aid your transition, this is your ticket to more successful, less injury-prone running.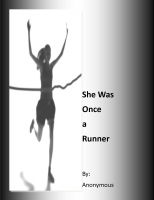 She Was Once a Runner
by

Anon ymous
(4.33 from 3 reviews)
"She Was Once a Runner" gives an honest account of a female long distance runner on a Division I college scholarship and the resultant pressure cooker in which she lives. The memoir explores the physical and psychological effects of the Female Athlete Triad on a nineteen year old girl struggling to find her identity amidst a toxic team environment and discouraging parents.