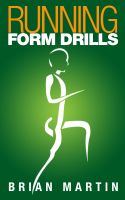 Running Form Drills
by

Brian Martin
Running Form Drills continues Brian Martin's examination of good running technique. This book explains how to practice running form drills and gives unique insights into how each drill can help you recognize and learn good running form. Put simply you can use Running Form Drills to help you learn how to run. Free online video resources complete a handy toolkit for any runner. Approx 12,000 words.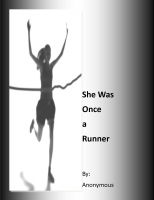 She Was Once a Runner
by

Anon ymous
(4.33 from 3 reviews)
"She Was Once a Runner" gives an honest account of a female long distance runner on a Division I college scholarship and the resultant pressure cooker in which she lives. The memoir explores the physical and psychological effects of the Female Athlete Triad on a nineteen year old girl struggling to find her identity amidst a toxic team environment and discouraging parents.