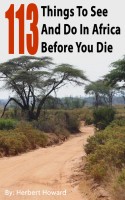 113 Things To See And Do In Africa Before You Die
by

Herbert Howard
Chapwani Island, Chobe Chilwero Lodge, Chobe National Park, Chole Mijini Lodge On The Mafia Archipelago, Chyulu Hills National Park, Cradle Of Humankind, Durban, Empakaai Crater, Etosha National Park, Faru Faru River Lodge, Franschhoek, Guludo Beach Lodge, Golfing In South Africa, Gorilla Safaris, Great Mosque Of Djenné, Great Pyramids Of Giza, Hermanus and then of course there is even more.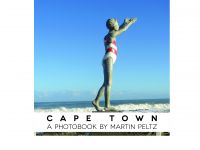 Cape Town - A Photobook
by

Martin Peltz
Martin Peltz looks for unusual and beautiful images of Cape Town that tell a story. These photo's were taken from 2007 - 2011. The Cover and Page 3 show photo's of a temporary exhibition that was erected on Sea Point Beachfront by Sculptor Marieke Prinsloo Rowe called " Walking The Road." The sculptures are no longer on Sea Point Beachfront.