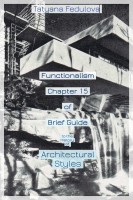 Functionalism. Chapter 15 of Brief Guide to the History of Architectural Styles
by

Tatyana Fedulova
The book provides you with the most comprehensive and at the same time brief information of how the architectural styles were developed and flowed through the ages to our time. The author reviewed the most significant structures that represent different styles and cultures of the world from the late 4th millennium BC. Extensively illustrated the guidebook includes photos, plans, scales, etc...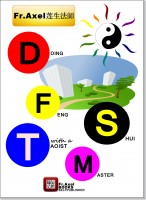 Doing Feng Shui With A Taoist Master
by

Father Axel
Fr.Axel takes the reader along on a quest, to locate the right apartment/office for his client. We meet bizarre buildings and strange people. We go to China, doing Yin FS. Then to Hong Kong, to investigate haunted apartments and real estate prices. We learn, how murder is caused by the accumulation of evil Chi. Concluding, the science of FS is compressed into understandable building blocks.