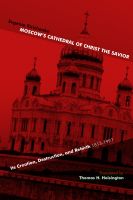 Moscow's Cathedral of Christ the Savior
by

Thomas Hoisington
Translated for the first time into English, Kirichenko's absorbing account brings to life the history of Russia's largest church--its origins, conception, the fits and starts of its planning and construction, the life that developed in and around the Cathedral, its demise in the Soviet period--and its recent reincarnation.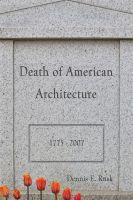 Death of American Architecture
by

Dennis E. Rusk
American architecture is dying a slow, agonizing death, akin to a disease that eats away at the human spirit. The individualist creative minds in American architecture flourished between the World Wars - Organic, Arts & Crafts, Art Deco. Now the death toll rings monotonously as artistic endeavors of architectural design melt into mediocrity. Greatness is poorly imitated and rarely improved upon.