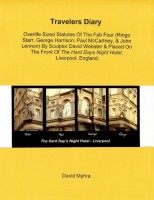 Travelers Diary-Fab Four Statues-Hard Days Night Hotel
by

David Myhra
Sculpturer David Webster's bigger than life statues of the Fab Four...Ringo Starr, George Harrison, Paul McCartney and John Lennon. All four 7 foot tall statues appear on the front of the historic "Hard Days Night Hotel" as they appeared in the 1970s after their breakup.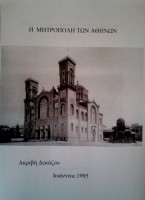 Η ΜΗΤΡΟΠΟΛΗ ΤΩΝ ΑΘΗΝΩΝ
by

Akrivi Dekazou
Στη μελέτη αυτή γίνεται μια προσπάθεια παρουσίασης του μητροπολιτικού ναού Αθηνών ως προς την ιστορία, την αρχιτεκτονική και τον διάκοσμό του.