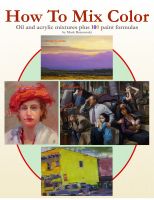 How To Mix Color
by

Mark Bornowski
The book will show you proven methods to mix color and 100 paint mixing formulas to practice. This book is based on standard mixing practices to mix the ideal color for your work. Learn about artists and some of their methods to mix color and create successful paintings. Also you can read about the Color wheel, 20 interesting color facts, 6 artist palettes, Painting Terms & Color Glossary.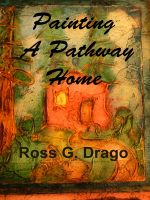 Painting A Pathway Home
by

Ross G. Drago
Painting is a pathway to self realization.Each aspect of the painting process, color,form, texture holds its own unique spiritual meaning. Ross G. Drago carefully expresses this meaning and shares a lifetime of painting insights in Painting a Pathway Home.Regardless of your painting style,the words contained in this book will deepen your relationship to painting and bring you closer to your self.