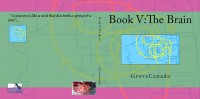 Book V:The Brain
by

Sari Grove
Current original manuscript describing the brain parts to body parts connections...Lack of sightedness...Workplace injuries...Book 5 of Grove Health Science Series...Manuscript is updated as new information becomes available...DIY Chemo for cancer...DIY Mammography...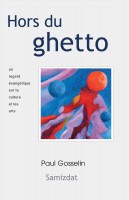 Hors du ghetto: un regard évangélique sur la culture et les arts.
by

Paul Gosselin
Si nous examinons l'histoire culturelle du monde, que ce soit les œuvres de Proust, Confucius, Rembrandt, Blaise Pascal, Picasso, Bach, Van Gogh, Jimi Hendrix, Victor Hugo, l'art des Kwakiutl ou un vase de la dynastie Ming nous voyons des démonstrations variées du phénomène de la créativité humaine. Que se passe-t-il si nous les considérons du point de vue de la vision du monde judéo-chrétienne?