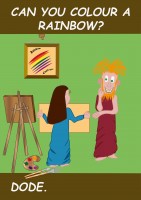 Can You Colour a Rainbow?
by

DODE.
Many of us have done coloring with crayons at some point when we were a toddler, but being able to correctly color a rainbow doesn't make one an artist. It only gives them artistic skills of some sort which are readily applicable in other fields of profession. "If you can draw a stick-man and color a rainbow then you can paint Mona Lisa," says an instructor in some art school I had visited so..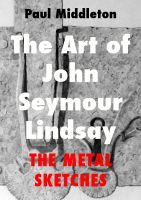 The Art of John Seymour Lindsay - The Metal sketches
by

Paul Middleton
John Seymour Lindsay was a master of drawing metalwork. It is amazing how the flourish of his simple pencil could so faithfully portray the characteristics of beaten wrought metal. He had few if any equals in this particular medium and also knew his subject – ironwork. He had handled hundreds of pieces of wrought iron and other metal implements, understanding texture, patina and finish.