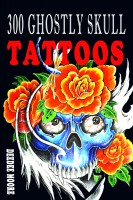 300 Ghostly Skull Tattoos
by

Deedee Moore
Today, tattoos have become a kind of fashion, culture, or even synonymous with art. It is said that the tattoo is a beautiful, mysterious, sexy and charming symbol, but also a unique personality and incisive and vivid self-expression, the performance of individual beliefs. Many people love this pain beauty. There are 300 artistic tattoos which symbolize a certain mysterious power of the human.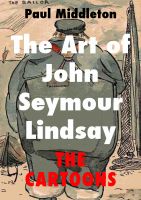 The Art of John Seymour Lindsay - The Cartoons
by

Paul Middleton
John Seymour Lindsay was an extremely productive artist who as a youth produced a delightful series of cartoons on postcards using ink and colourwash. They are full of humour, often portraying himself with his friends. They fall into four subject areas: observations of his surrounding life, holiday adventures with friends, social issues of 1906 and courting his future wife, Mildred Ethel Williams.