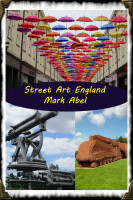 Street Art England.
by

Mark Abel
Art is important. It can stimulate, inspire, motivate or at the very least it can act as a talking point so it is a pity that for most of the last century the vast majority of it was hidden away in aloof museums and galleries. Luckily,things have slowly changed and here are some examples of much more entertaining modern street art sculptures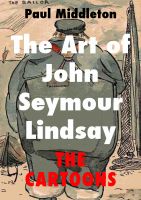 The Art of John Seymour Lindsay - The Cartoons
by

Paul Middleton
John Seymour Lindsay was an extremely productive artist who as a youth produced a delightful series of cartoons on postcards using ink and colourwash. They are full of humour, often portraying himself with his friends. They fall into four subject areas: observations of his surrounding life, holiday adventures with friends, social issues of 1906 and courting his future wife, Mildred Ethel Williams.