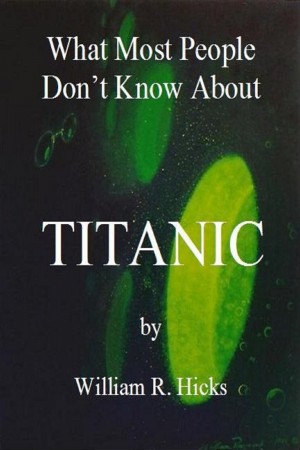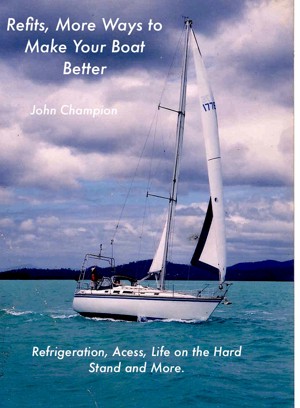 Refits, More Ways to Make Your Boat Better.
by

John Champion
Six chapters including marine refrigeration, hard stand haul out, refitting in Thailand, engine vibration problems, accessing components on board and mistakes made by builders we have to live with. Non technical and easily understood with a few laughs to make this a fun and informative read.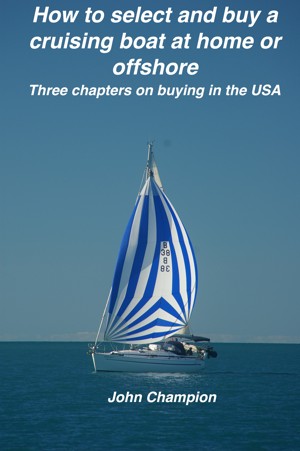 How to Select and Buy a Cruising Boat at Home or Offshore.
by

John Champion
Outlines the selection and purchase of cruising sailing boats with particular detail on purchasing from the USA. Includes checklists for boat inspections, discussion on vessel types, tax, formalities and importation methods. A light hearted but factual read as amusing as it is informative.