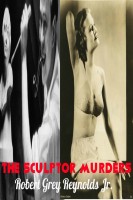 The Sculptor Murders
by

Robert Grey Reynolds, Jr
Veronica Gedeon was one of three victims of a sensational crime that occurred in the early morning hours of Easter Sunday, 1937. Ronnie, as she was known to her friends, had posed nude for a photographer only a few months before she was murdered. These scandalous photos were published by New York newspapers in the killings' aftermath.The macabre slayings were the work of an elusive insane killer.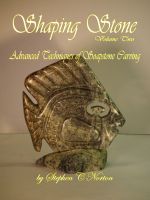 Shaping Stone Vol Two, Advanced Techniques of Soapstone Carving
by

Stephen C Norton
Volume Two guides you seamlessly into the advanced tools and techniques of soapstone carving. Learn to use power tools safely and effectively. Create your own design and transfer it onto stone. Learn to use space to enhance the image, carve realistic animals and figures, create and use flats, the art of pin and gluing, incising, embossing, pattern transfer and developing textures.