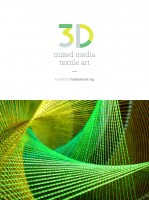 3D mixed media textile art
by

Sam Pitcher
3D Mixed Media Textile Art explores the fascinating and diverse world of mixed media sculpture, as well as fiber art incorporating 3-dimensional elements, through the eyes of 50 contemporary practitioners working in this field. Each chapter tells the story of a different artist; their creative journey, what inspires them and the processes they use.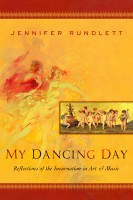 My Dancing Day: Reflections of the Incarnation in Art and Music
by

Jennifer Rundlett
My Dancing Day leads you through a gallery of masterful art and music into the beauty and joy of the birth of Jesus. This book comes with full color high quality imagery and corresponding musical links to create a multi-media experience of treasured masterpieces. From Handel's Messiah to Fra Angelico's Nativity this book will re-ignite your passion for God while guiding you thru the arts basics.