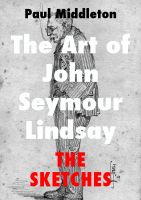 The Art of John Seymour Lindsay - The Sketches
by

Paul Middleton
John Seymour Lindsay loved sketching at every opportunity. He carried with him at all times the tools of his trade - sketchbook and pencils. His subject matter was all encompassing - buildings, life studies, portraits, newspaper sketches, landscapes and still life. This book gives the reader a selection of these, in various media, and shows how he was always searching to improve his techniques.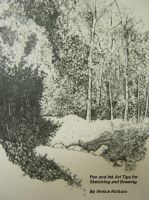 Pen and Ink Art: Tips for Sketching and Drawing
by

Venice Kichura
This eBook article, of roughly 6,000 words, explores the various techniques of pen and ink, as well as shows how this art medium can be combined with color. Besides noting art materials, it includes tips for sketching drawing outdoors and even doodling. It also notes how you can correct mistakes by working around your misplaced marks. Photos of some of the author's drawings are included.